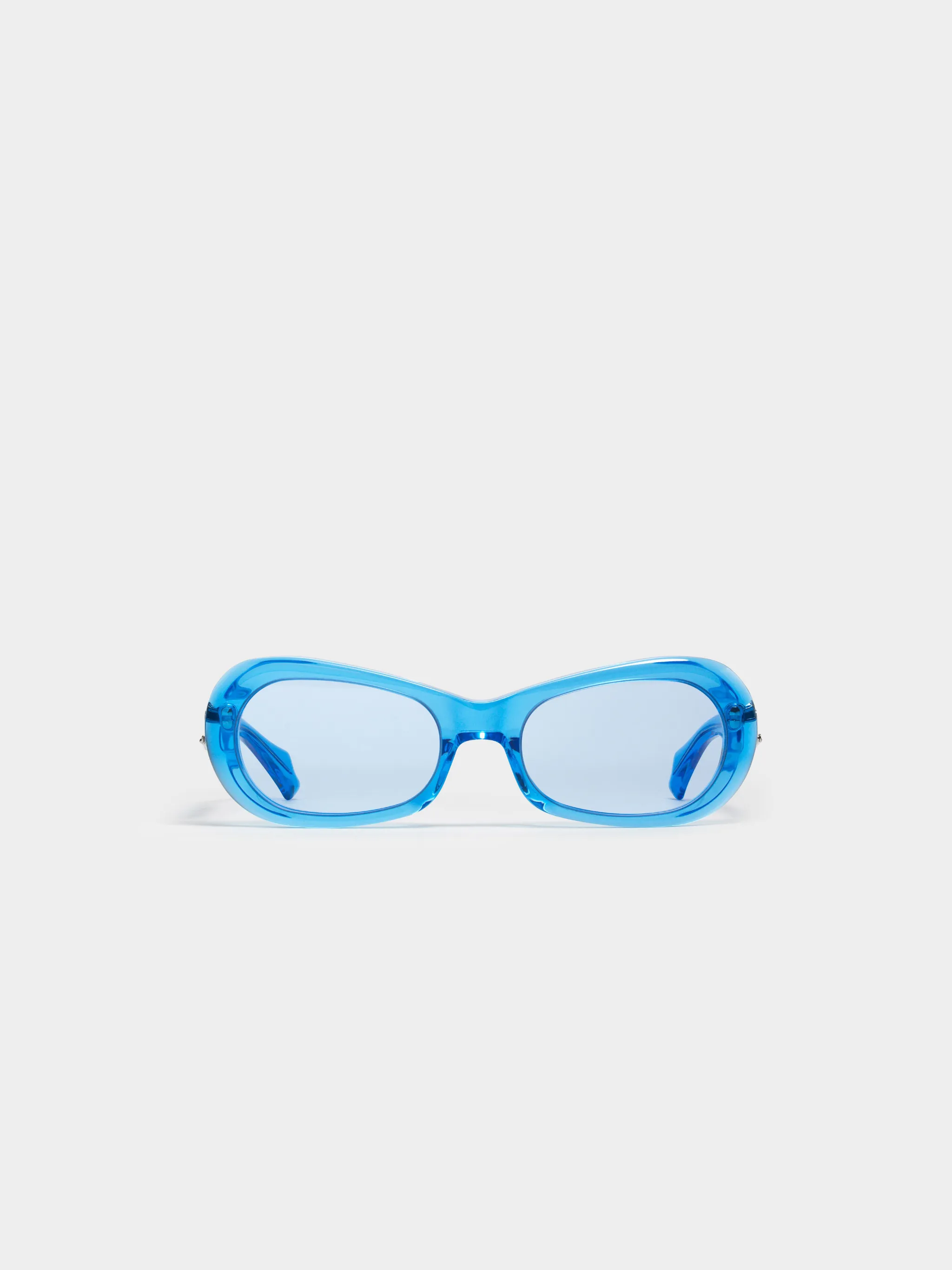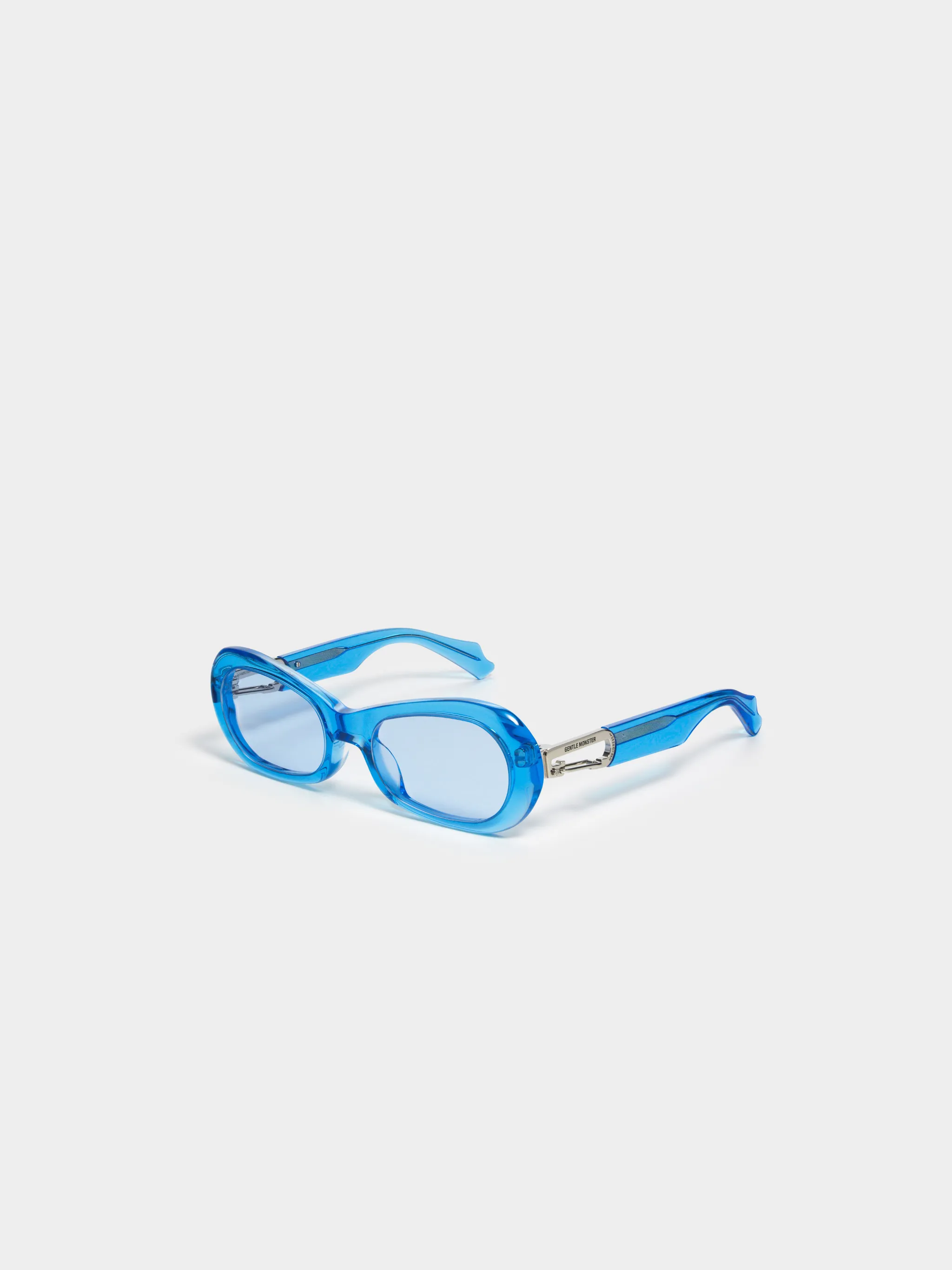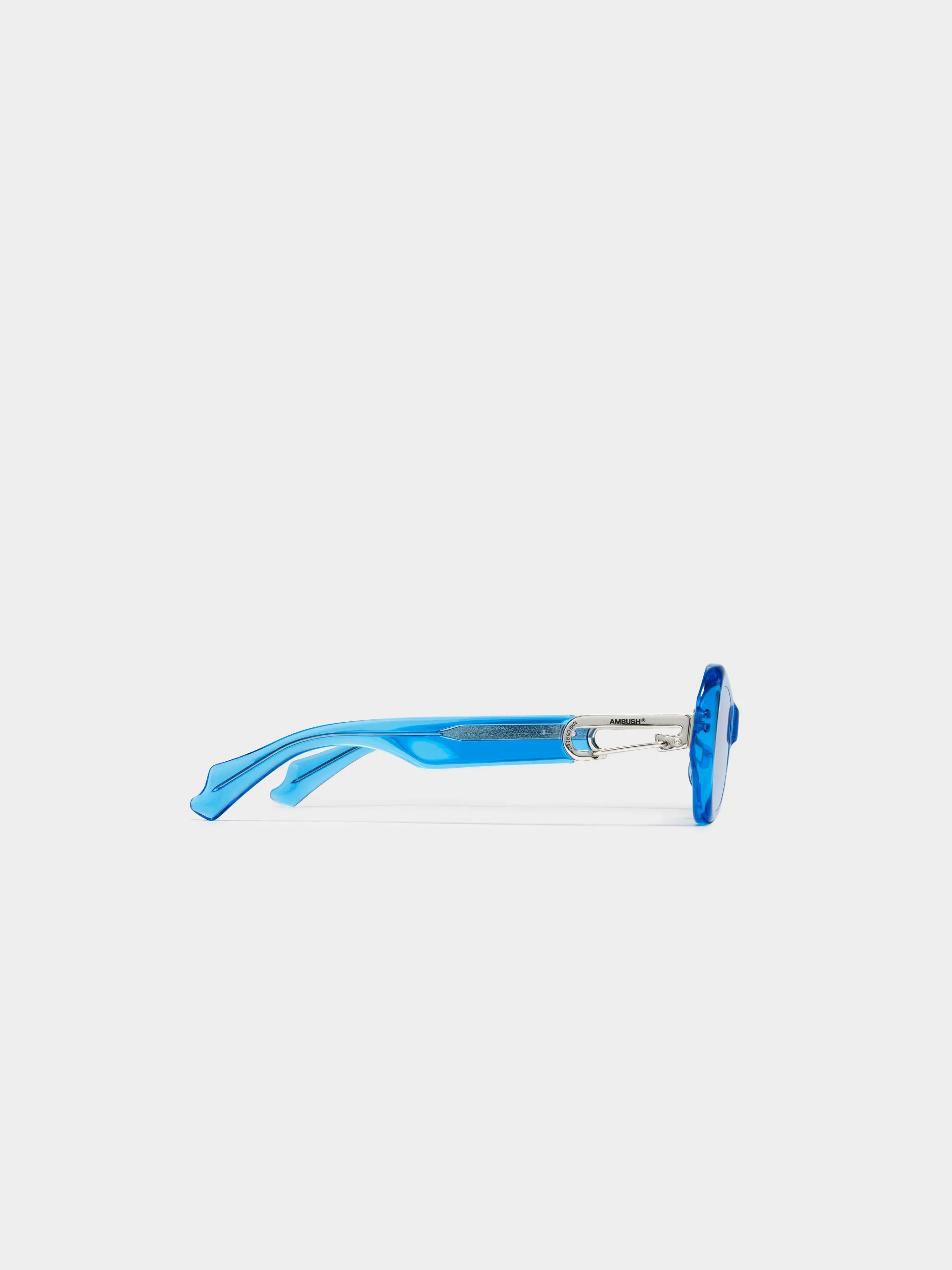 GENTLE MONSTER x AMBUSH CARABINER 2
Carabiner 2 BLC2 is a blue acetate cat-eye frame created in collaboration with Ambush. Fitted with
100% UV protected black Zeiss lenses, this wide oval frame features a harmonious balance of soft
curves. The voluminous temples detailed with the D-shaped carabiners and logos on the temples to
accentuate the uniqueness and identities of both brands.
Inspired by AMBUSH's multi-cord detail, this package features bold colored drawstrings and a silver
carabiner allowing various ways to style.
need help